Be
you

here

We may have a "new" name, but we're still the same family-owned company that genuinely feels like family. And we're still looking for team members with the unique quirks and qualities that help make UWM the #1 wholesale mortgage lender in the nation. But we're also more than just a mortgage company. We're a team of multitalented professionals making dreams come true for hopeful homebuyers across the country. Our diverse, inclusive culture was built to reflect one simple truth-when you bring a positive attitude, great work ethic, and your authentic self, there's no limit to what we can do.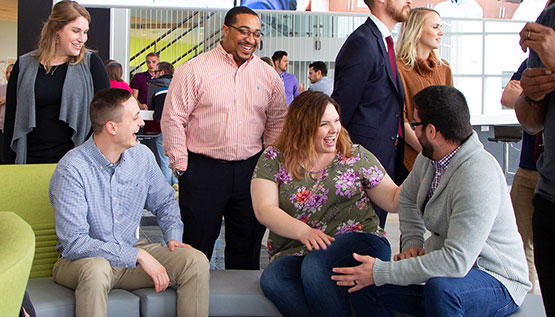 Endless Opportunity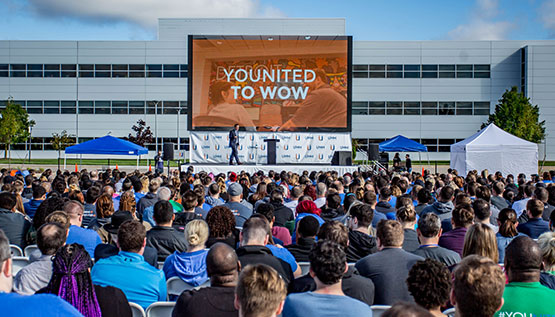 Industry Leader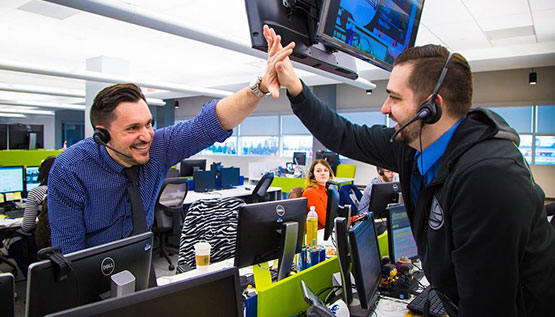 Assisting Families Nationwide

Choose a path, or forge your own

The #1 wholesale mortgage lender

Our goal: help families become homeowners

Grow With Us
We believe our team is only as strong as we make it, that's why we invest heavily in the development of each individual in our building. Once you're a part of our team, we provide the resources you need to reach higher and accomplish your goals.
Already have a team in mind? Click the boxes below to expand and explore open positions
SALES
Your relationship-building skills are something to talk about.
TECHNOLOGY
Wanted: Digital creators and fintech innovators.
UNDERWRITING
Detail-oriented is an understatement. Analysis is a way of life.
OPERATIONS
Problem solver. Multitasker. Juggler. Need we say more?
ENGAGEMENT
Making people happy makes you happy.
FINANCE
When the balance sheets are calling, you know what to do.
LEGAL & COMPLIANCE
You love hearing those three little words: Law. License. Legislation.
MARKETING
You can tell a story with substance, style and sizzle.
CLOSING
Organized and calm under pressure? You're destined for this.
TALENT
One of your greatest talents? Spotting great talent.
TRAINING
Part coach. Part professor. All heart.
RISK
A serious thinker, you weigh options methodically and carefully.

Be Kind Here
At UWM we're committed to giving back and making a positive impact on the communities around us. We give our team members paid time off that they can use to volunteer and support the causes they care about, and the opportunity to choose where our charitable dollars go. If you're a philanthropist at heart, you'll be right at home here.